TOOLING - MACO TOOL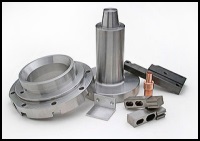 Maco Tool offers an extensive line of detailed tooling.
CNC and manual lathe, milling, grinding, and water jet cutting of tool steels, cold and hot roll steel, stainless steel, aluminum, copper, brass, and plastics.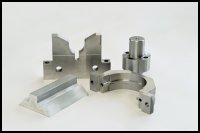 Tooling that requires heat treat is picked up and delivered three days a week.
Coatings such as black oxide, various colors of anodizing, chrome, nickel, and TinC coatings are available.
Weldments from sizes up to 4500 pounds can be fabricated, stressed relieved, machined, painted, or powder coated.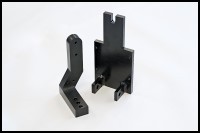 Maco Tool has developed a quality "Inspection Program" that all detailed work must pass through one of our two inspection departments with inspection reports upon request. The inspection centers each have a CMM machine and all centers are upgraded regularly.
Both shops offer "quick turn around" for those "Hot Jobs," with overnight delivery if possible. Each shop has daily UPS delivery and pick-up and a truck on the road to offer delivery in their area.
Click on our Locations page for contact details; also, you can read information on all of your machining needs here.